Age: 56
Three words that describe you today?  Independent, creative, adventurous.
What do you wish you had known ten years ago?
How difficult marriage is. I married at 40 and was already established in my career and fiercely independent.  The word "compromise" wasn't really in my vocabulary and I was super used to doing what I wanted, when I wanted.  So marriage for me was a big shocker. Suddenly, I had to consider another person in my decision-making process. I "accepted" that, kicking and screaming the entire time.  To the point where my marriage almost ended.  Couples counseling and a lot of accepting our differences, and yes, compromise saved it.  But to this day, it is not a cakewalk.  If I had to do it over again, would I?  I'll answer that with a strong "probably." (Just kidding, Rick!  You're stuck with me forever).  I waited until 40 to find the right person and to me, the right person was the one who loved me: my uniqueness, quirks, and fierce independence. Maybe it took 15 years to be comfortable being a couple, and I don't think I'll ever be 100% there, but wow, how come nobody tells you how hard it is?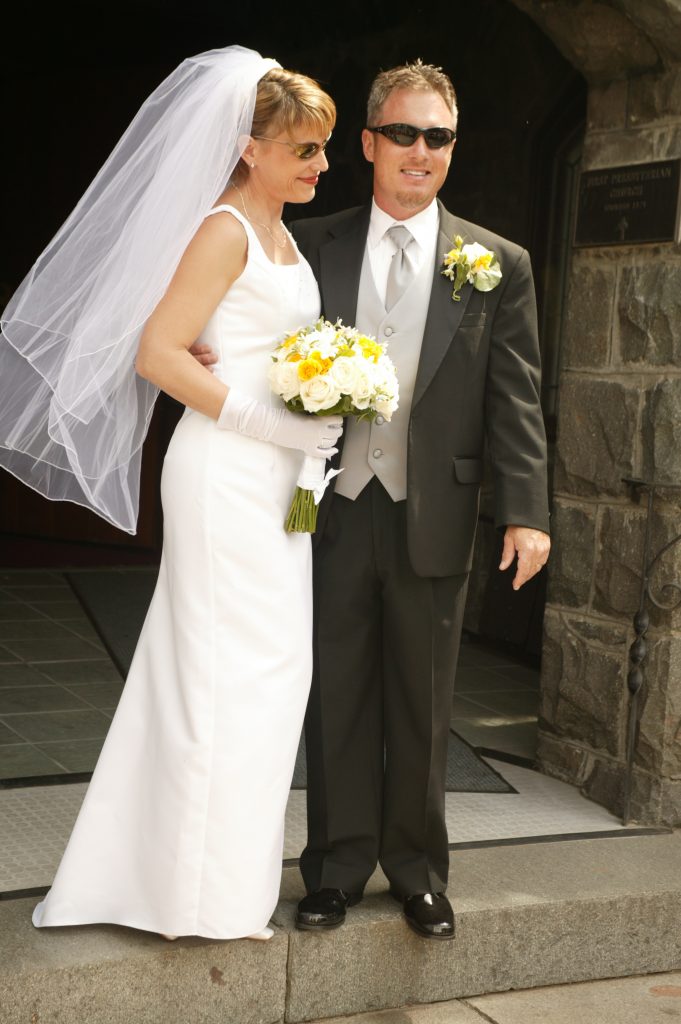 What do you wish others knew about you that they may not know?
Desegregation was a hot political topic when I was growing up in the 70s.  At that time, many political leaders decided that putting kids into schools outside of their districts and into less racially diverse schools was a great solution.  As a result, I was bused from my upper-middle-class neighborhood to inner-city schools for 7th – 11th grades. It was an eye-opening experience, especially since we had just moved from Santa Barbara, CA to Grand Rapids, MI.  Everything about it: the weather, the culture, the class differences, the poverty, and the racism. Our high school was old and run-down, had hardly any funding, pigeon poop falling from the ceiling of the gym.  We had a trampoline with a HOLE IN IT.  The inner-city school experience exposed me to the racism and extreme poverty that people of color deal with every day of their lives.  It gave me a first-hand look at how the "other America" lives, and I am grateful though saddened to have had that experience.  I met many wonderful people along the way, and I think it taught me a lot about tolerance, understanding, and compassion. It certainly shaped my political views and social values.
Favorite way to spend time today?
I love, love love to travel.  If I could, I would be going somewhere new every other month. There are so many places I haven't been to yet: Asia, Scandinavia, South America, New Hampshire, North Dakota. I have a fascination for roadside attractions and could spend the rest of my life tracking down and visiting places and things like the World's Largest Ball of Yarn, Bedrock City, the Cabazon Dinosaurs.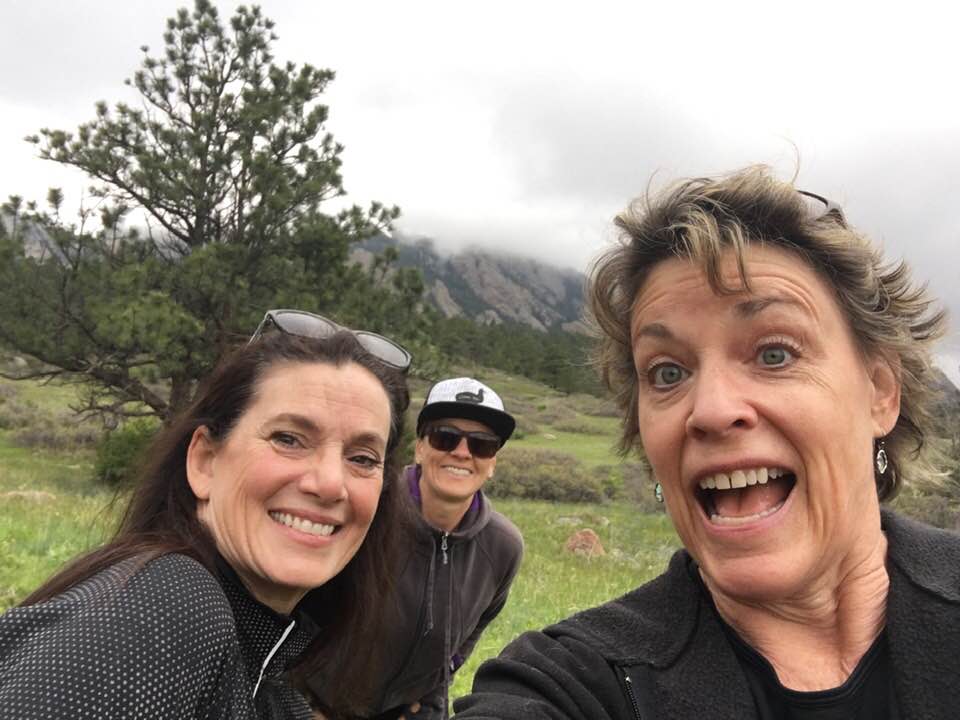 Hopes for ten years from now?
I hope that by then, the entire world has accepted and is proactively doing something about climate change, that we have ecologically safe alternatives to plastic, and that our politicians are honest and truly working for the people they represent.
For me, I hope for me and my husband to be retired, in good health and financially stable so that we can pursue our passion for travel or whatever we want to do.  My hope is that we have many years to live and do exactly what we want to do instead of what we have to do.
Words and wisdom you'd like to share with women a generation or so behind you?
Be yourself. Don't waste time and energy trying to be something or someone you are not. In the end, you will recognize it's a huge waste of time and it doesn't contribute to your happiness.
Don't compromise on the things that matter to you the most. Find someone who accepts you for who you are and doesn't try to change you.
Life after 50 is way better than you think it's going to be.
After a long career in the sports and outdoor industries, Erin now focuses on full-service marketing solutions with her business partner, Jen Soulé. Their company, Latchkey Marketing, is just getting started. Erin and Jen cater to small to medium businesses that are looking to expand their customer reach through digital marketing efforts. Their growing company works synergistically, with Erin specializing on the creative side, and Jen managing strategy, tech, and stats. Latchkey Marketing follows a unique approach when working with clients; customer bases are not all the same and reaching a client's niche market base requires specialized marketing.  Jen and Erin work hard to define their clients' goals and set effective, measurable, and affordable strategies with enthusiasm, sensitivity, and no attitude.  If you would like to learn more about Latchkey Marketing, feel free to reach out. Website under construction but you can reach the team here: Erin erindahlquist1@gmail.com Jen jsoule.colorado@gmail.com
Wedding photo credits: Robert Zuckerman