"Our Stories Today" is delighted to introduce the first in a monthly blog series called "Conversations," where I will spotlight women over 50 by capturing them in photographs and providing writing prompts. I began this series to explore the many faces of women over 50 and how we experience our older years. I'm always interested in finding women willing to participate in this series. Please reach out if you would like to be considered. And sign up for our monthly newsletter to be sure you don't miss a single Conversation!
These are Sally's words:
Three words that describe you today: Resilient. Adventurous. Compassionate.
Ten years ago, when I was 59, my husband died from a rare leukemia. One day at a regular doctor's appointment, he was told he had a year and a half to live. I wish I had understood that someone I loved could actually die at age 61 but denial runs deep. He seemed healthy and strong aside from a few quirky issues, and I was ill prepared for his death and life on my own. My parents always replaced my goldfish when they floated lifeless in their tank, unbeknownst to me. They did the same with my hamsters. The transition was not as smooth when my husband of 37 years died with my daughter and me at his side.
Ten years later I can say, I am resilient, I am strong and I have come to love my new life. It took time, hard work and determination, but in the process I have grown and blossomed, and for that I am grateful.
The garden has always been a sanctuary for me. In my twenties we lived communally with others on 44 acres in Oregon. We had several acres in gardens, with vegetables and fruits, including a half acre of garlic, which we traded for services. Tilling the soil, adding compost, planting, weeding, watering, harvesting and storing our bountiful crops, was a rhythmic cycle we revered. My gardens have shrunk since then, but I have never been without. I went from a homemade cabin on the commune to a farmhouse with 2 1/2 acres to an old house in town with a backyard.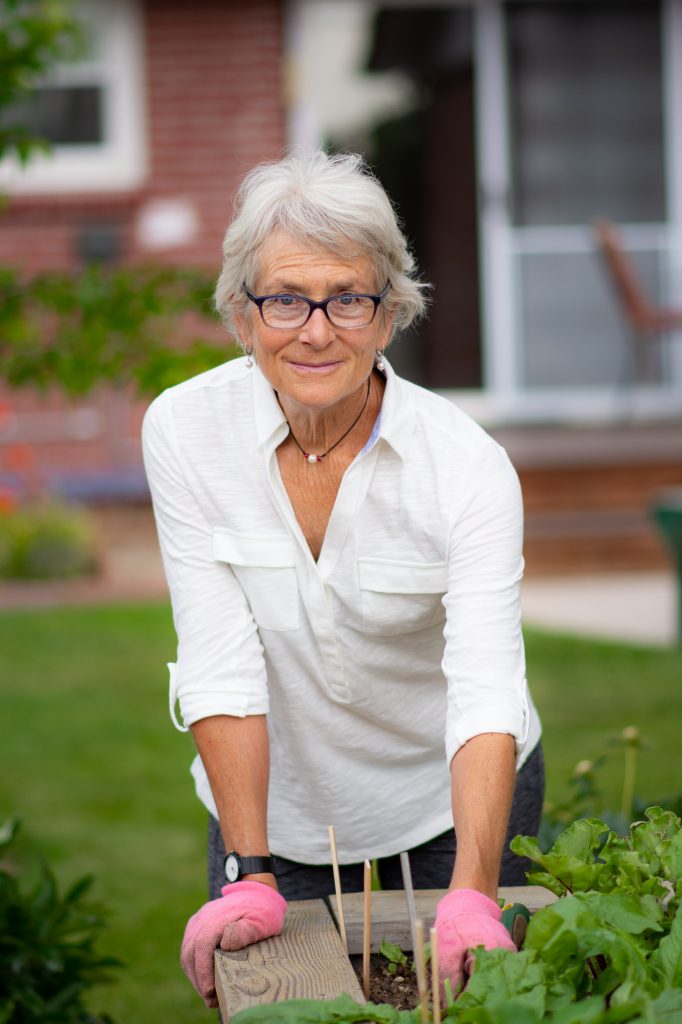 After my husband's diagnosis, we left Oregon and moved to Boulder, to be near our daughters. I transformed the postage stamp grass backyard of our new townhouse into a garden, with yields large enough to feed us both and before long, just me. I moved to Louisville two years ago, with a new love in my life, and I wonder sometimes if I am traveling back in time. The backyard was neglected with dead trees and overgrown flower beds, but is now a large garden, with fruits, vegetables and flowers. Gery is approaching 75, and 70 is just around the corner for me, yet we add new garden beds each year, loving being backyard farmers. Spring brings me such joy, knowing it is time to plant and get dirt under my fingernails once again.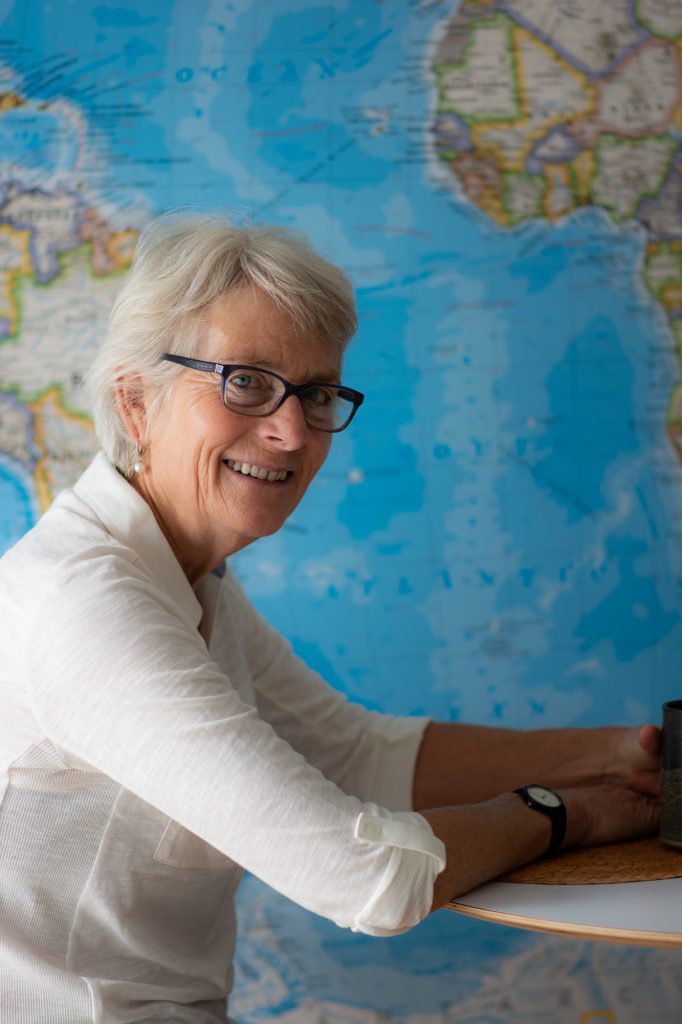 I was a bookseller for 31 years in Oregon and my love of books and admiration of authors who actually manage to get their work published runs deep. I am part of a writing group which feeds my soul. I have no grand aspirations with my writing; I just enjoy the process, the women I gather with and the time spent putting pen to paper and now fingers to a keyboard. At age 12, I became an avid reader when I discovered books about the Holocaust. I am never without a stack of books nearby. I raised two readers and now my 4 grandchildren are all readers as well. Maybe it is in our blood.
I have three grandsons and one granddaughter. Grandchildren give you a chance to be better than perhaps you were as a mother. My patience is infinite, I have no need to rush, I have no house to clean, no meals to prepare, no constraints. It is a magical experience. My oldest grandson is now ten and I am no longer the only apple of his eye; his friends and social life are taking center stage, but to my three year old, there is no one better than Nana.
Make the most of those early years. I saw my grandparents once a year and had no sense of them as real people. It seemed to me they were always old, yet they were only in their early 70's when they died.
I learned to surf when I turned 50 and was soon hooked. Every year I wonder if I will be able pop up on my long board and dance on the waves once again. So far I have not been disappointed. You are never too old to try new things, to challenge yourself, to allow yourself to have fun. Don't be afraid to say yes to life, instead, be afraid to limit the possibilities. That's when you begin to age.