The stress of this time period led me to bad decision-making as far as taking care of myself, so that the aftermath led to drinking too much and feeling and behaving frazzled all the time.
Age: 54
Three words that describe you today? Introverted. Creative. Passionate.
What are you up to these days?
I'm a writer first and foremost, so my main focus is working on a manuscript of poetry about post-war Germany and Austria and a collection of short stories about a character Joan who is in a similar place in life as I—a mother of two teenage children. I also teach adjunct at Front Range Community College and work as a tutor and writing coach. In the meantime, I'm mothering two teenage children and ushering them out into the world of college and work. When I'm not busy doing any of that, I enjoy swimming Masters and walking or running with my Border Collie.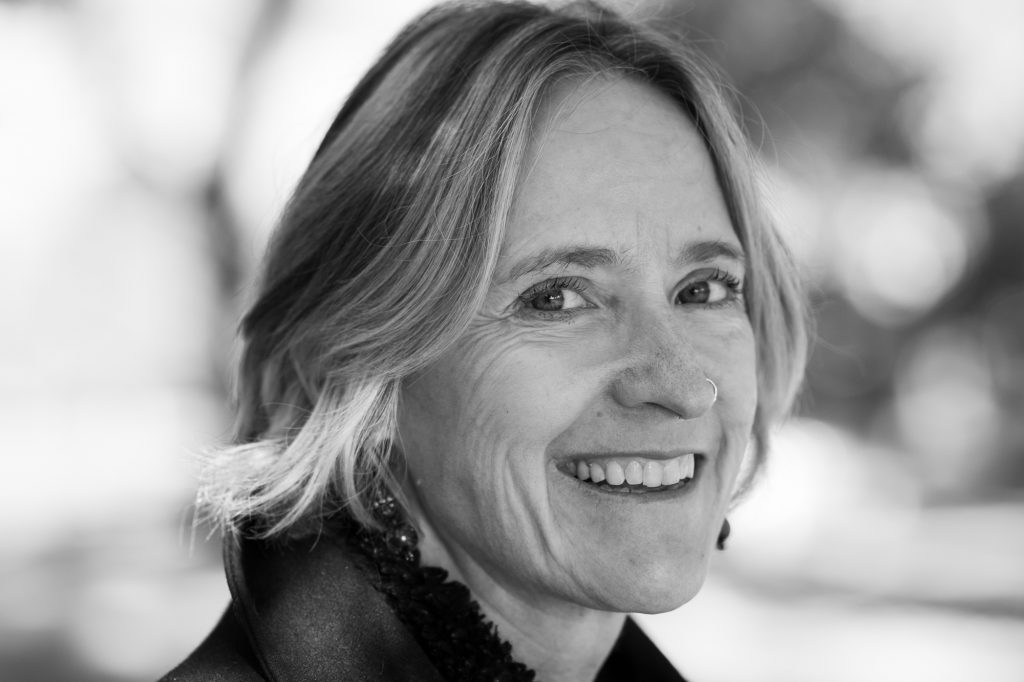 What do you wish you had known ten years ago?
Ten years ago I worried about my parents and feared a disaster that eventually took place—my mother's decline with Alzheimer's and my father's suicide. Both were living in Vienna, Austria. My mother was Austrian. My father was schizophrenic and taking care of my demented mother, which was a disaster in the making because now there was no one to take care of him. He ended up with a psychotic breakdown and tried to commit himself to a mental institution, and because they didn't have the right paperwork, they sent him to a homeless shelter where he flung himself headfirst out of the building.
I ended up flying my mother back to Colorado and putting her into Sunrise's memory unit. We buried my father in Tennessee with his ancestors. The stress of this time period led me to bad decision-making as far as taking care of myself, so that the aftermath led to drinking too much and feeling and behaving frazzled all the time. I don't think I could have done anything differently to change the outcome of their situation, but I certainly could have changed how I dealt with the grief and stress of it with more grace. Because I had so much responsibility in taking care of my mother, I left my children alone a lot, and I was absent with them, perpetuating a pattern in which my mother was often absent with me because she'd been so busy taking care of my mentally ill father.
I wish I had known that it would have an end, and I wish I'd had the confidence to know that I could accomplish all the logistics of immigration, guardianship, and social security, which I had to organize to take care of my mother, and still sleep well at night. I wish I had been able to take it one day at a time, and not get overwhelmed and so stressed out. I wish I'd had more tools to deal with stress. Instead of visiting my mother all the time and obsessing on her care, I wish I had taken walks more with my husband, spent more time playing with my children, practiced more self-care. I was sandwiched between what felt like overwhelming responsibilities, and while I did the best that I could at the time, I believe I could have done better. I was also teaching then, so I literally didn't have the time to perform all the roles I needed to play.
I forgive myself at moments, know that considering my grief and the weight I was carrying, I did the best I could.
What brings you the most joy today?
My favorite time of the day is taking a walk with my husband to an area we call the Triple Ponds. It's a bush-wacky trail that my husband forged on the plains near our house, and we've seen blue heron, coyotes, bears, ducks. It's a special time for me to be with him and to move my body and enjoy the beauty of the landscape. It makes me grateful for the nature surrounding us. It's a great way to start the day.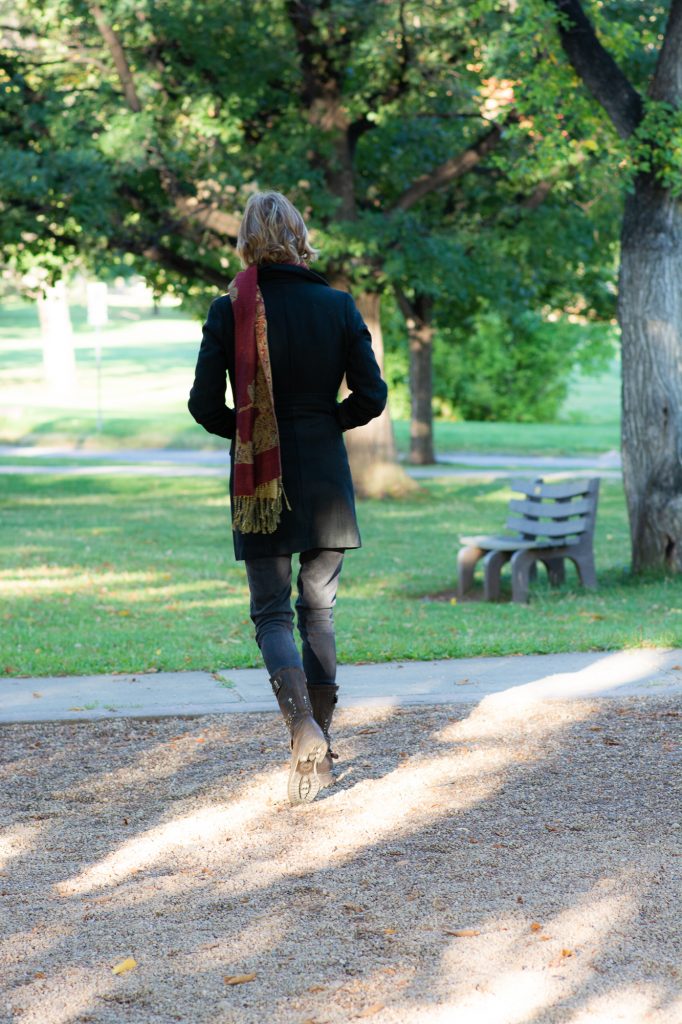 What books have you recently enjoyed and why?
I really enjoyed Tara Westover's Educated: A Memoir. She grew up with a mentally ill father, as I did, and was able to grow and create a good life for herself. She created art and beauty out of her pain.
Favorite way to spend time today?
I love to swim. Boulder Aquatic Masters has been a great resource for me. I love the community and I love moving my body through water; especially how I feel afterward. Sometimes the swimming is brutal! I'm happiest when in the water. My favorite memories as a child growing up in South Bend, Indiana, were of going to the pool or Lake Michigan. In the water I am home. I also love the early dark mornings and the sacred time I set aside for myself to write, the freedom of being alone with my memories and imagination with a big cup of coffee and a cat on my lap.
Hopes for ten years from now?
I'd like to be retired but not sure I can work that out financially! I hope I have a couple more books published and something comes of my short story collection. I hope my children are happy and healthy, and I hope we are still in our home or if we decide to downsize, it will be a home I love.
I hope that our country takes a different path and that there is progress as far as global warming, plastic, hate crimes, gun control, and immigration, to name a few. I hope we create a society based on compassion and acceptance of diversity. I hope there is a good future planet for my children, for all children.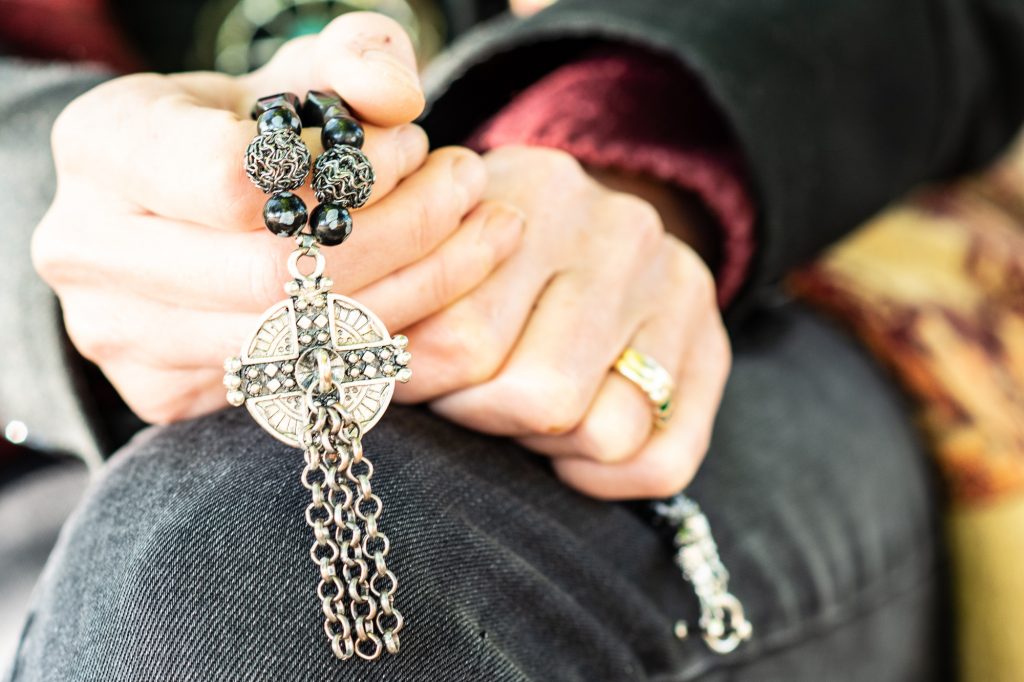 A selection of Kika's work: