The 2021 Wise Women Project launches with interviews and portraits of female artists in Boulder County. The goal of the #WiseWomenProject is to recognize and spotlight women over 50 in our community. I want to recognize and give voice to the many ways these women are impacting and inspiring others. These are their stories. Want to participate? Learn more here.
Madeline Wilson, 63
What is your medium today?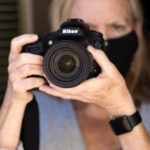 My medium is photography, and I also work in mixed media; predominantly encaustic and unique artist books.
Why this medium?
I don't know that I chose this medium, so it's difficult to answer why. I have been passionate about photography since I was a child. Photography presents a unique interaction with and documentation of our environment. I love the immediacy of the medium, and the availability of endless subject matter. I've been excited to be a part of the evolving art of photography, beginning in the '70s with Black and White Street Photography, through the discovery of color darkroom in the '80s, and computer manipulation in the 90's and beyond. The medium has changed from being a mirror of our lives to one that is subject to manipulation through digital media, allowing for a more clear and specific communication of ideas.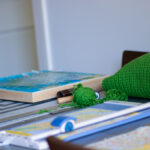 How has your art evolved as you have become older?
My art has become more conceptual and more reliant on technology as I have become older. I still gravitate toward similar subject matter, but as investigation evolves, I find that I engage more deeply with my subjects. Spending time with each image on the computer offers more opportunities to delve deeply into meaning and composition than does the darkroom. I believe this practice is what led to my interests in mixed media; sometimes I want to move from the computer to the studio, and work with my hands. And maybe I miss the darkroom a bit.
What does art mean to you especially at this stage of life?
Art is my life; it has been my vocation and my avocation since I can remember. Art is a means of self-expression, a vehicle for communication and collaboration, and a lifestyle. Art also offers the opportunity for community with other artists, a powerful means to deeper investigation and connection with others.
What is/has been the biggest roadblock to you as an artist?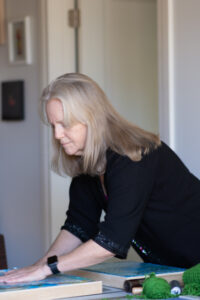 The biggest roadblock to my art has been my difficulty in marketing myself. As the internet has grown exponentially it has been hard to keep up with so many new opportunities and ways to get the work out to the public.
How did you/are you pushing past that roadblock?
I don't know that I have been able to conquer this obstacle, but age helps, as one develops a reputation over time.
Share a favorite quote about art:
"A photograph is a secret about a secret. The more it tells you the less you know." -Diane Arbus
I love the ambiguity in this.
Advice to anyone just beginning to experiment with their creativity and who is over the age of 50?
My advice to someone over 50 is to take classes on contemporary art and art theory; learn the language and keep on top of trends. Be able to talk about influential artists and ride the wave of art history. Visit reputable museums and galleries and get a feel for the contemporary. Understand where you fit in as an artist. But most of all, bring passion to your work and follow your instincts.
Anything you would like to add?
My influences have been visual artists, musicians and writers. Most influential have been the artists Lorna Simpson, Hannah Wilke, William Eggleston, William Christenberry, Matthew Christopher, and Stephen Shore, and the New York School; Musicians Bruce Springsteen, Dar Williams, Todd Rundgren, Pete Seeger; Writers Roland Barthes, John D. MacDonald, Gaston Bachelard. The list changes and grows but this group has been a constant source of inspiration. And I love a good road trip!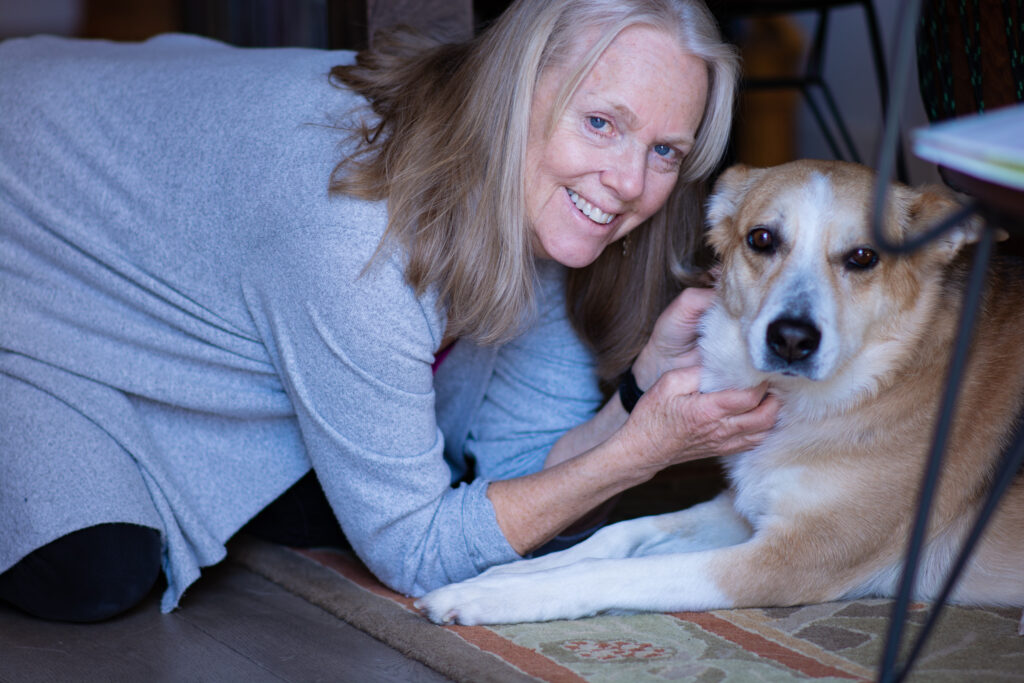 Madeline Wilson is a fine arts photographer living in Boulder, Colorado. She maintains her artistic practice at her Boulder home studio, Yellow Dog Studio, and she spends a good deal of time of time in the great outdoors, a source of inspiration for her work.
Madeline's artistic practice includes working with found objects to create mixed-media work. Like the photographs, materials and objects are discovered and then crafted into works addressing questions of permanence, obfuscation, deconstruction and reconstruction, and natural reclamation. The ability to capture and hold objects of the past in the present, in a new form, creates the basis of her artistic pursuits.
Explore samples of Madeline Wilson's work below and visit her website here.