The 2021 Wise Women Project launches with interviews and portraits of four artists in Boulder County. The goal of the #WiseWomenProject is to recognize and spotlight women over 50 in our community. I want to recognize and give voice to the many ways these women are impacting and inspiring others in our community. These are their stories. Want to participate? Learn more here.
Lisa Gakyo Schaewe, Age 59
What is your medium today?
My primary medium for the last 5 or 6 years has been encaustic, which is painting with bees wax, pigment and a resin sourced from pine trees. I do some large acrylic pieces on canvas I call Painting Mind. And lately I've found my way back to working with inks and watercolors.
Why this medium?
For the wax, it is an elemental experience, I feel connected to the bees and trees. The studio fills with the scent of honey.  It is a versatile medium that welcomes and encourages exploration and experimentation. I tend to be drawn to materials whose nature's invite collaboration and dialogue.  I like when creative process feels like a lively conversation and keeps me riveted because I don't know what the paint or ink is about to say. I have to listen. Watch. Never predict or assume.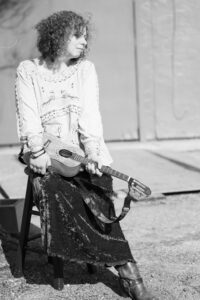 How has your art evolved as you have become older?
I've become more interested in the process of making art than the outcome. I'm hooked on that standing at the edge of a precipice feeling. Opening to the space of not knowing and trusting there will be ways to work with whatever occurs.
What does art mean to you especially at this stage of life?
It is the clearest route I've found to the direct experience of unencumbered visceral connection with the universe. It is where I experience a state of flow and the edges of identity begin to erode.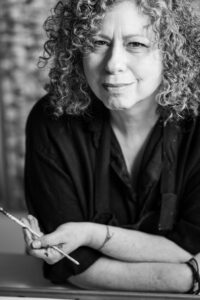 What is/has been the biggest roadblock to you as an artist?
Doubt. Questioning whether I am entitled to allow what arises naturally to come forth without agonizing over, editing, revising,  and complicating the message.
How did you/are you pushing past that roadblock?
It is ALL about surrendering to it. Accepting and allowing… Then finding a way to be in harmony rather than conflict with what is going on. It is not pushing past, it is walking through.
Share a favorite quote about art.
"Every canvas is a journey all its own." -Helen Frankenthaler
Advice to anyone just beginning to experiment with their creativity and who is over the age of 50?
Give yourself permission to make, do, play, create, compose. Fill up sketchbooks, notebooks canvases and disk space without reviewing, editing or judging. Just find your flow and get used to putting it out there. Give yourself permission to get stuck, fail and learn. You don't have to be good at something to enjoy it.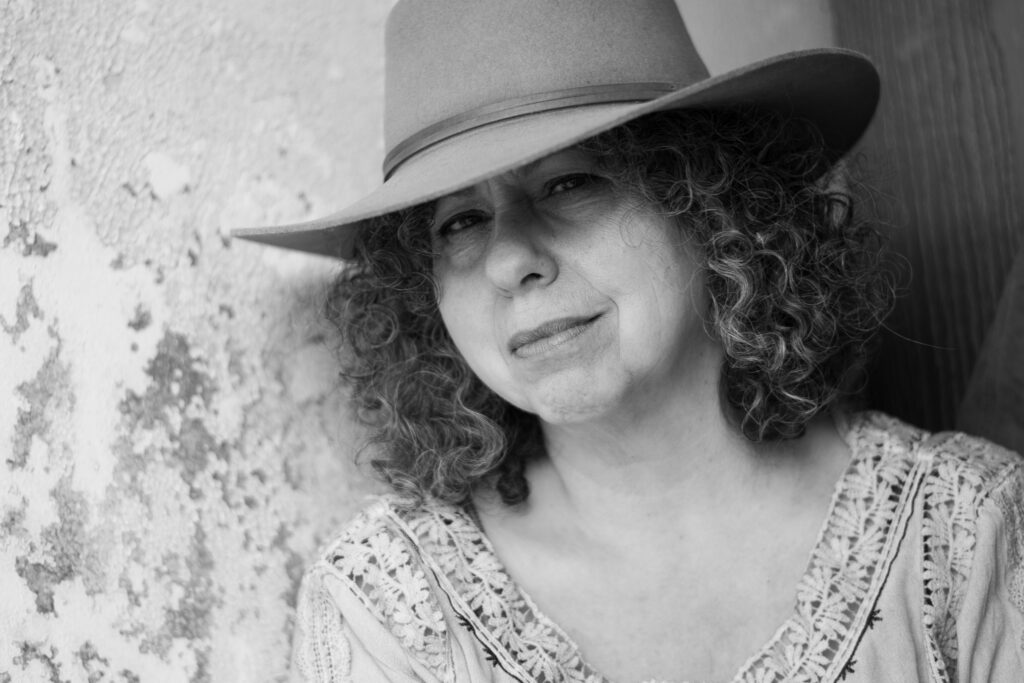 Lisa Gakyo Schaewe's view and process as an artist are deeply informed by 30 years of Zen study and practice. She engages with creative process as a form of meditation and sees art making as a way to directly experience the sacred, interconnected ground of being and appreciate the potential held within the open space of not knowing. With a background in photography, her primary mediums now are encaustic (bees wax, tree resin, pigment), and large abstract acrylic "mindscapes" which attempt to visually describe the spectrum of emotional and psychological states of being. In addition to her work as an artist, Lisa is a psychotherapist, art therapist and meditation instructor. View Lisa's artwork and contact her for her North Boulder studio hours here. You can also find her on Studio Doorz here.
Lisa was also interviewed on the Women Words Podcast. Listen in here.