I find inspiration in everyday things and I think that is a result of practicing being present.
Age: 53
What are you up to these days?
Working in corporate America and trying to find a way out – by exploring my creative passions of writing and creating through humor, kindness and cooking.  I'm writing my third book, a novel about love but told from the perspective of a season and layering it with multiple people over the course of one day.
Who or where do you find inspiration and why?
I find inspiration in everyday things and I think that is a result of practicing being present.  As an example, I wanted to give some description to a character I'm writing about.  While I was with one of the women from Boulder Women In Media, Peggy, I couldn't get over her beautiful, thick, course, black hair.  I loved it. I also loved how she sat in her chair, comfortable, at ease, relaxed and fully at home with me.  We were sitting on the patio and the way the light came in through the patio trellis and danced along the furniture also captured my attention, hearing hummingbirds as they fed and flew, all added to the moment and helped me craft my character from that moment sharing tea with Peggy.
I'm a voracious reader and often a word or a sentence will strike a chord and help me 'see' beautiful things in writing. I think that is a result of practicing being present.Being around people, going on a walk, looking up at the night sky, reading an old Far Side comic.  A bear called a shotgun a 'thunderstick' and that gave me the intent on trying to be funnier as I wrote.  Every good book should have a little humor in it right? I find inspiration in these things because they are simple, and lovely and those are where you find the greatest pleasures.
What brings you the most joy today?
Having gone through a particularly hard year, I find joy in slowing down my perspective and working at ways of stepping out of it.  Trying to figure out what life and my world should look like, perhaps having shaped it from things that were never real and perhaps drafting something different, that could still be joyful.  Sitting in 'hard' places and feeling them and then working at knowing how to get out of it and finding peace with being here and knowing that life is beautiful and joyful with all its faces, even the most dark and ugly.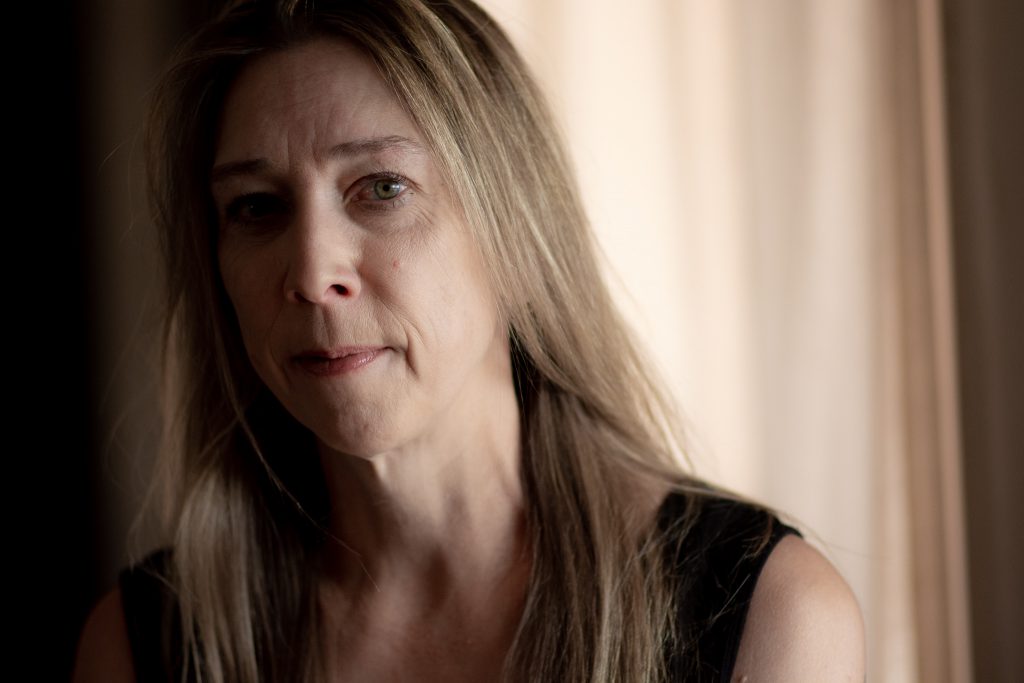 Favorite way to spend time today?
I love to cook and prepare meals for people.  It's not only therapeutic, but it brings comfort, sustenance, pleasure and community with one gesture.  It also allows me to be in the service of others, which I believe is a dying art-form.  This requires two parties at a minimum and must be reciprocal, otherwise it doesn't work.
Words and wisdom you'd like to share with women a generation or so behind you?
I don't know how wise these words are, but I think they make a difference. Do your best to be on your side.  If you're not going to champion yourself, no-one else possibly could.  Life is often a tough path to navigate, and being a good friend to yourself, taking care of yourself, loving and having respect for yourself, is going to help you see around the blind corners and smooth out the rough edges. It's not about being arrogant or independent or even necessarily 'strong', it's all about self-love, respecting who you are, even when you know you're not perfect. This is confidence incarnate. The unique you is the beautiful in you.  Hold on to that and run with it for as long and as far as you possibly can. Don't be too hard on your faults and imperfections, learn and grow with them. Easier said than done, but ice-cream is just a spoonful away.
Anything else you'd like to share?
I'd love to share my books. Bouquet: The World Behind Bars, Bartenders and Their Patrons and An Absent Season: The Rocky Path to Love and Understanding